baby cakes
0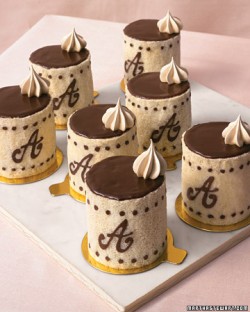 I've been a little stuck on coffee and chocolate over the past week or so. My hubster made a truly fabulous mocha-kissed Buche de Noël for our gathering with Canadian friends the other night. The beautiful dessert – shaped like a Yule log, in case you aren't familiar – capped off a lovely evening of French-Canadian/British fusion celebration, and we had a grand time.
So Read More
0
I know I've said this before..but if cake pops are in 2011 what cupcakes were in 2010..then consider mini cakes the new cake pop which are the new cupcake.
Can you follow that logic?  Probably not.
But just wait til you see the mini cake beauties I have lined up to bring in 2012.  Unfortunately, none of them were Christmas-themed.  That is, until I found this one.  This Christmas mini Read More