winter themed wedding cakes
0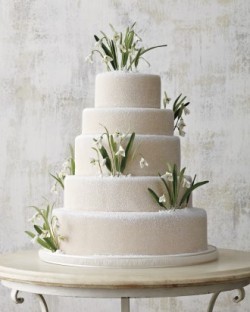 Since there are only a few weeks of winter left I decided we should feature one more winter themed dress before we go all spring-y.
And to that end, I present a white wedding cake with wintery snowdrop flowers that seem to be growing out of the tiers.
Whether you're a fan of winter or not, you have to admit this is a rather spectacular cake.
It's so pretty and elegant and it would be a stunning cake at any winter wedding. Read More