chocolate ganache
0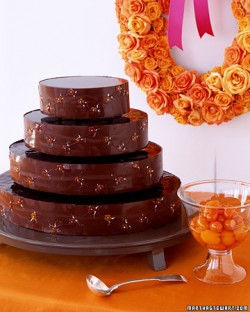 Boys, I'm goin' all fancy on ya today.
Oh, sure, I love themed groom's cakes just as much as the rest of you do. But sometimes, the inner pâtissier in me calls out for something with just a little more refinement, like this incredible Chocolate Kumquat Cake.
Featured on the pages of Martha Stewart Weddings, I don't figure this would be the grandest wish of your run-o'-the-mill groom.  But if you're looking for a winter-time showstopper with some panache, THIS is your cake.  Kumquats, which look like adorably Read More
Other Posts You May Enjoy:
0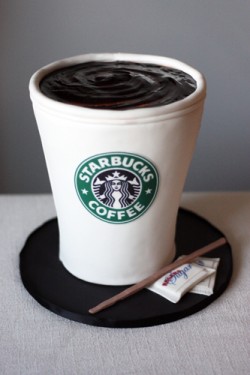 Raise your hand out there if you can make any sense whatsoever in the morning without first ingesting coffee.
Well, aren't you the lucky ones.
For the rest of us, who balk, nay, cry at the thought of not starting our morning with a cup of coffee, I give you the ultimate coffee tribute.  The Coffee Cake. 
The Starbucks Coffee Cake.
So, disclaimer:  Starbucks isn't paying me a single cent to tell you that their coffee courses through my veins!  And so, when I saw this incredible cake Read More
Other Posts You May Enjoy: