colorful wedding flowers
0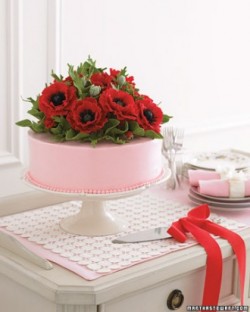 Since your wedding cake is the centerpiece at your reception, it makes sense to pick a cake that will make you and your guests smile.
This super cheerful – and very pink! – wedding cake fits the bill.
I am loving the simplicity of this cake. One tier, pink icing, and fresh poppies.
No muss. No fuss.
This cake would be perfect for a small, outdoor wedding in the spring or summer. It would even be lovely at your bridal shower. Read More