floral wedding cake toppers
0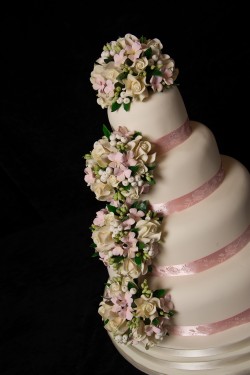 Spring is in the air!
Yes, it's true! The first day of spring is this tomorrow and therefore I'm focusing on all things pretty and floral and springy.
Just like this beautiful wedding cake adorned with balls of flowers.
This gorgeous contemporary wedding cake – called the 'Marlborough' –  is another incredible creation from our friends at Hockleys Cakes in the United Kingdom.
I am in love with this cake. It's so pretty and delicate and just downright gorgeous that I can't imagine wanting to cut into it, no matter how delicious it is! Read More