Modern Wedding Cakes
The term "modern wedding cake" may mean different things to different people. Here at A Wedding Cake Blog, we take the term to mean anything with a contemporary feel; a cake that eschews the traditional white on white, piped and buttercreamed and trimmed with swags or roses. Modern may refer to a bold use of color, or a contemporary decor or shape. It may also refer to choosing something other than the grand, traditional tiered cake – a cake of macarons, for instance, or an assortment of individual cakes. Modern means that you are updating the tradition: perhaps you aren't entirely throwing it out. You're just giving it a breath of fresh air.
0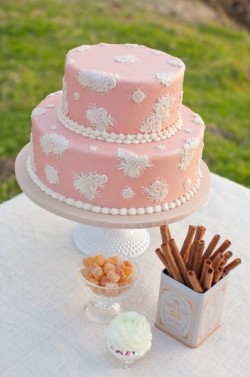 I love the idea of small-ish wedding cakes that pack a lot of punch – cakes just like today's featured cake.
This two-tier vintage-inspired wedding cake would be perfect for a smaller wedding or if you're planning a dessert table at your reception.
I'm loving the pink icing on this cake and the addition of floral lace-inspired designs gives the cake a gorgeous retro look. Read More
0
There's something so elegant about a black and white wedding cake.
Black wedding cakes are a modern trend and one that demands a formal setting.
Add in a white lace design on the cake and you've got a stunning wedding cake.
Today's featured cake would be perfect at a late summer, fall, or winter wedding. Read More
0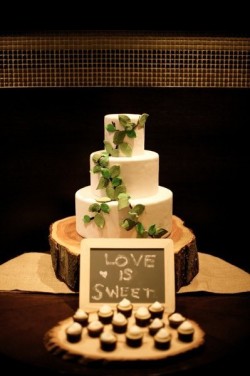 It's getting close to that time of year again….autumn!
OK sure, it might still be hot and summer-like where you live but before we know it the leaves will be changing and pumpkin spice everything will be back on the shelves!
So today seems like a good day to think about a fall-inspired wedding cake. Read More
0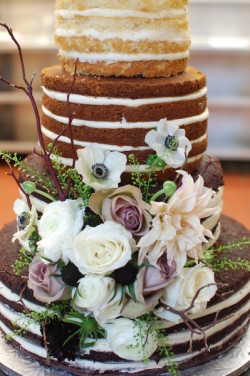 Let's face it – it's hot outside. And while I'm normally a fan of LOTS of icing on wedding cakes, in the summer I think the "naked" wedding cake trend is perfect.
And today's featured cake is soooo pretty it doesn't need much icing at all.
This four-tier cake features cakes of different flavors – looks like chocolate and vanilla – with gorgeous white icing between the layers. Read More
0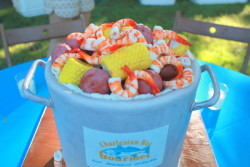 I love the idea of a groom's cake – a fun and delicious dessert that reflects your groom's personality or is inspired by his hobbies.
And yes, every time I think about a groom's cake I'm reminded of the red velvet armadillo cake with gray icing from the 80s hit movie Steel Magnolias.

However, today we're talking about a visually pleasing, fun groom's cake! Read More
0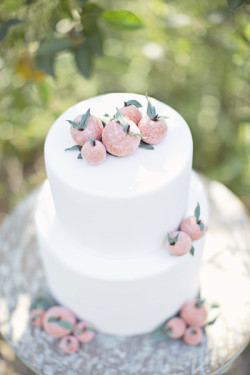 If there's one wedding cake trend I can really get behind it's the use of fresh fruit on your wedding cake.
I especially love this idea when we're in the middle of summer and all the fruit is so fresh and pretty and colorful.
A wedding cake adorned with deep red strawberries or raspberries or pretty blueberries is the ultimate summertime cake. Read More
0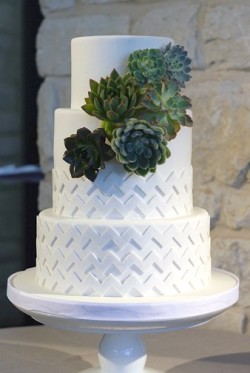 While brightly hued wedding cakes seem to be all the rage right now, there's something to be said for an elegant all-white cake.
Think of an all-white wedding cake as a blank canvas. You can add any kind of embellishment from fresh flowers to greenery, and even a peek of modern art in the icing.
Take today's featured cake fore example. Read More
0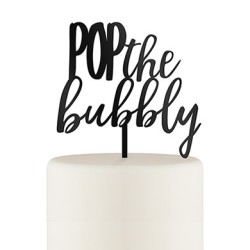 It's been a while since we featured a fun cake topper so today's the day!
Even though I really love the idea of a "traditional" (read: old fashioned) cake topper with little figures of the happy couple on top of the cake, I'm also open to a more modern and fun cake topper. Read More