Modern Wedding Cakes
The term "modern wedding cake" may mean different things to different people. Here at A Wedding Cake Blog, we take the term to mean anything with a contemporary feel; a cake that eschews the traditional white on white, piped and buttercreamed and trimmed with swags or roses. Modern may refer to a bold use of color, or a contemporary decor or shape. It may also refer to choosing something other than the grand, traditional tiered cake – a cake of macarons, for instance, or an assortment of individual cakes. Modern means that you are updating the tradition: perhaps you aren't entirely throwing it out. You're just giving it a breath of fresh air.
0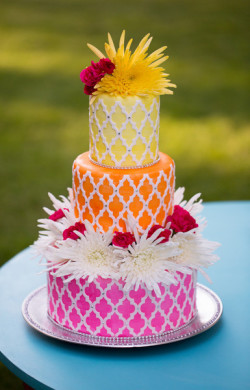 We're at that point in the summer where everything has bloomed and the flowers are bursting out of their pots and a wedding cake that is bursting with color seems just about perfect.
Take today's featured cake as an example.
This cake is all about color! You can't help but be happy and smiling when you look at this cake. Read More
0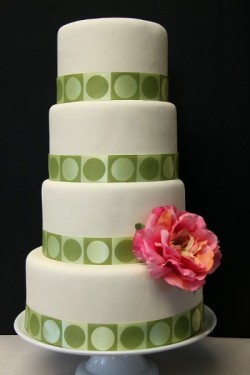 Green wedding cakes aren't something we normally feature around here, except maybe around the holidays.
But if you think about it – and look at today's featured cake – green cakes are quite amazing.
It's not a color you'd think about when considering a wedding cake, unless of course your favorite color is green.
However, it's a lovely shade when paired with a modern white cake. Read More
0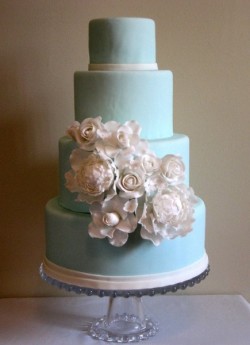 In these warm summer months I love looking for colorful wedding cakes that add a lovely pop of color to your dessert table.
Today's cake is a perfect shade of blue for summer – it looks like the sea or the sky.
And, it's also the color of a particular very popular jeweler. We all love getting boxes in this color, right! ;-D Read More
0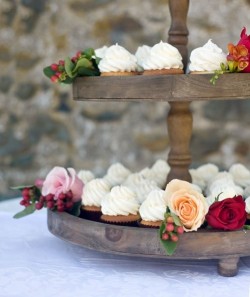 In these warm summer months sometimes a lighter dessert is necessary at a wedding.
While we all love big wedding cakes, there's something to be said for small cupcakes.
First, everyone loves cupcakes. And, they can be fun and whimsical. Read More
0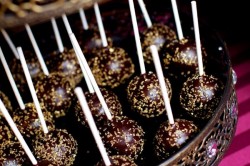 I love the idea of serving an alternative to wedding cake, especially in the summertime when it's often too hot to eat.
And, cake pops are the perfect alternative to a big and fancy wedding cake. Read More
0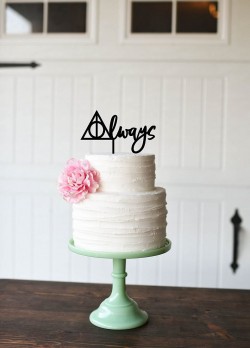 If you're a fan of all things Harry Potter then you know the significance of this Harry Potter-themed cake topper.
Not only does this super cool cake topper feature the "Deathly Hallows" (not creepy at all if you know their meaning) – the Invisibility Cloak, the Elder Wand, and the Resurrection Stone – but it also highlights one of the most surprising lines in the entire film!
So, if you and your love are true Potterheads this just might be the perfect cake topper for your Muggle wedding. 😉 Read More
0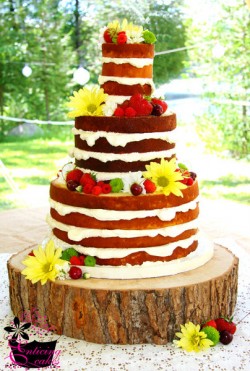 We're getting close to the dog days of summer and it's the perfect time to think about a wedding cake without icing.
And if you can showcase some lovely summertime blooms and fruit on that cake it'll be a perfect summer wedding cake.
Today's featured cake does just that.
This multi-tiered cake features gorgeous white icing between each layer, set off by brightly hued flowers and berries. Read More
0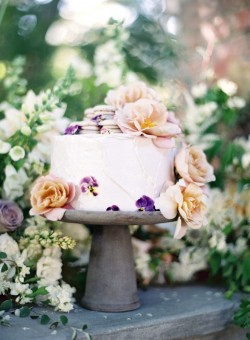 There is something to be said for an elegant one-tier wedding cake, especially if that one tier is elegant and whimsical and practically perfect in every way.
Take today's featured cake.
It might be small but it packs an elegant punch!
This one-tier cake features light lavender icing and is embellished with fresh flowers – including violets – and topped with macarons and more fresh blooms. Read More
0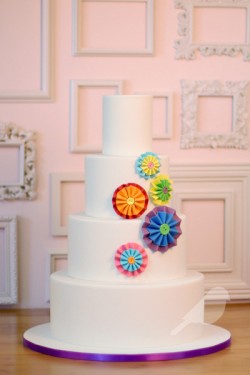 I love the idea of a bright and colorful wedding cake!
Whether we're talking about a rainbow hued cake layered under white icing or a cake that is frosted in a bright, cheery color I just love colorful cake!
Take today's featured cake as an example.
The gorgeous white icing is accented with several very colorful pinwheels and it's a perfect combination for a summer wedding. Read More
0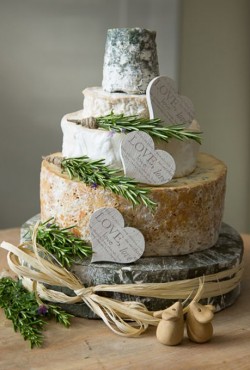 Confession time – I love cheese. If given the chance I'd probably eat cheese at every meal of the day and twice on Sunday.
Cheese is awesome.
And if you love cheese just as much I think you're gonna love today's featured wedding cake because it is four tiers of CHEESE. Read More