Modern Wedding Cakes
The term "modern wedding cake" may mean different things to different people. Here at A Wedding Cake Blog, we take the term to mean anything with a contemporary feel; a cake that eschews the traditional white on white, piped and buttercreamed and trimmed with swags or roses. Modern may refer to a bold use of color, or a contemporary decor or shape. It may also refer to choosing something other than the grand, traditional tiered cake – a cake of macarons, for instance, or an assortment of individual cakes. Modern means that you are updating the tradition: perhaps you aren't entirely throwing it out. You're just giving it a breath of fresh air.
0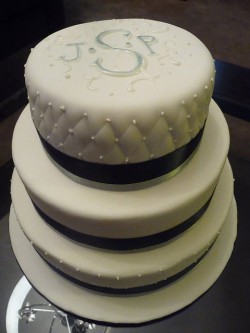 Like every good Southern girl I believe in three things:
Don't wear white after Labor Day
Don't go anywhere without your pearls
Monogram everything that you own
That must be why Read More
1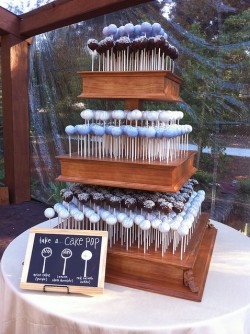 Aside from Harry Burnett Reese who invented chocolate and peanut butter candy this has to be my favorite merger of two things that you don't think would go together until..suddenly they do..and all is right with the world.  Is it Read More
0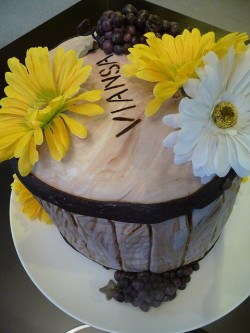 Another themed cake we couldn't resist! This wine barrel cake showcases a rustic flavor with marbled fondant replicating the look of wooden panels!
The adorable grapes and big, splashy flowers give this cake a fun, frivolous feeling while sticking to the theme. We love the color on the grapes — that deep Read More
0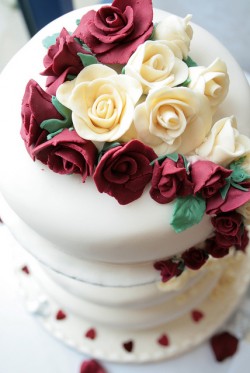 This stunning photo is almost as gorgeous as the cake itself. We love the red and white fondant roses that spill down the side of this cake. A clean, crisp fondant overlay makes the rest of the cake a simple backdrop for that waterfall of roses.
Add in some Read More
0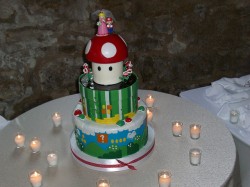 All you 70's and 80's babies are gonna love this one! Pipes, bricks, snap plants, and turtle shells — it's all on this Super Mario Brothers cake!
Of course, you've got Princess Peach and Read More
0
This 1920's inspired cake is simply ravishing. There are so many things to talk about here!
I really like the clean lines and whimsical feeling of this cake. A simple piping job creates a very classy design for the eye, and another bicycle cake topper — including a really fun Marilyn-Monroe-esque Lego bride and plastic Read More
0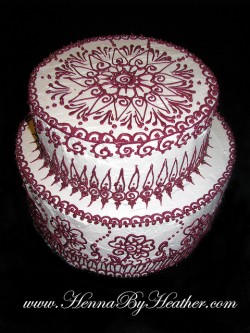 I think this is breathtaking and I hope you agree. The henna-inspired wedding cake trend is taking off, and I think we're going to see more and more of these gorgeous designs that blend Read More
0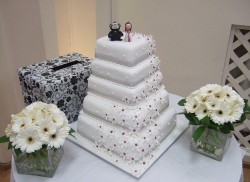 I couldn't resist the daisy flower waterfall on this simple, square cake. The rest of the piping is gorgeous and I love the ribbon surrounding the tiers, but it's those gorgeous flowers flowing down the side that really make this one for me.
Of course, the monkey Read More
0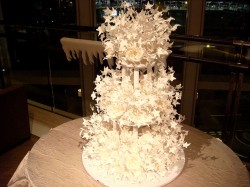 It's paper! It's sugar! Who can guess the truth!
This absolutely amazing, spiky-leafed white wedding cake is like nothing I've ever seen before (outside of a museum) and I had Read More
0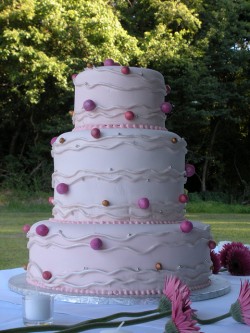 Sometimes you've just gotta do pink!
But this is completely different from what you'd expect. I love the 3D polka dots, pearlized and sitting like little solar system planets around the barely-there-pink cake! The white, squiggly Read More