unique wedding favors
0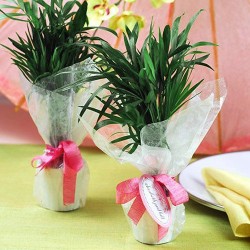 I have a confession to make. I love palm trees.
Where I live (in the midwest) there are no palm trees. So as soon as I see my first palm tree in Florida it is a happy day!
There's just something so happy about palm trees blowing in the breeze.
And if you want to give your guests a little bit of happiness to take home, you should think about mini palm plants as a wedding favor! Read More