fondant flowers
0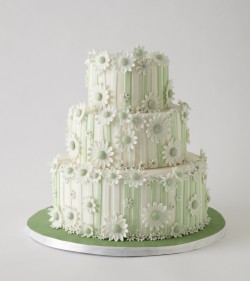 Everything is coming up daisies!
This cake practically screams "spring!" in a refined yet fun manner. I love the unique color scheme of pale mint green and white.
It's unexpected for a wedding cake but that's what makes it so perfect. This is a truly unique cake and not something that every bride will want at her reception.
The three-tier cake features happy daisies and some love fondant stripes that give it a spring festival vibe. Read More