chocolate
0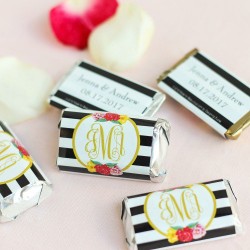 I'm a sucker for a bag full of miniature candy bars.
They're pretty much the best thing ever – all my favorite chocolate bars but in bite size packages!
So how fun would it be to have a bowl of bite size sweets at every table at your reception? Um, it would be super fun!
These miniature candy bars – Hershey's of course – would also make a great addition to a "candy bar" if you're thinking about that as a cake alternative. Read More