ruffle wedding cakes
0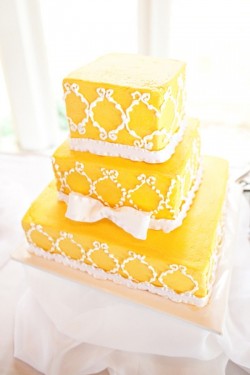 Have you noticed how hot ruffles are right now?
I mean, they've been hot on our blouses and peep toes (and flip flops) for a while, but in the last year, we've seen an abundance (some of my cake artist friends might plead an over abundance) of ruffles on wedding cakes.  From buttercream to fondant, I'd say that ruffles have been one of the hottest wedding cake trends of 2012.  So when you see a LOT of something, it's always fun to see it applied in a new way.
Enter this lovely cake.
Notice the almost Read More