Real Life Objects Cakes
The sky is the limit when it comes to cake sculpture. If you can describe it, or produce a photograph of it, then chances are your talented baker can turn it into cake. More and more, we are seeing real life objects cakes, or sculpted cakes as they are sometimes called, served in tandem with a traditional wedding cake. Normally, the sculpted cake is the groom's cake, and can be fashioned into any number of objects: a beer bottle, a football helmet, a movie theatre. Gun case with a semi-automatic nestled in the foam-made-of-cake? No problem. Crab cake that looks like a crab? Easy peasy. Caffeine addict you're baking for? Well then, why not a giant coffee cup? Sand castle? Child's play. If you can dream it, it's likely that your baker can do it. So free your mind. And your cake will follow.
0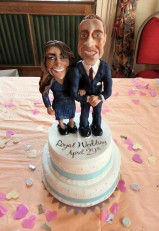 A royal wedding calls for a royal cake baking contest.
Tate & Lyle Sugars, a UK-based sugar refinery, recently hosted a contest, "Let Them Eat Cake," in which the winners would create a wedding cake fit for, well, a Royal Wedding.  They received over 120 entries, and the judges awarded two winners.  My personal favorite is this winner created by Cassie Lawrence and Gemma Peat from Truro, Cornwall, featuring an edible Read More
0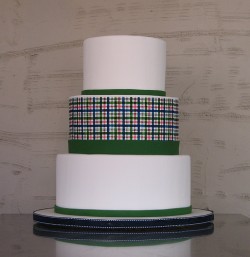 Remember a few months ago when Brooke admitted her deepest darkest secret about her love of all things plaid and we all just nodded and smiled and hoped the men in white coats would be nice to her?  Well Brooke, and other plaid lovers, this cake is for you.
Another spin on a tartan inspired cake made by the Whipped Bakeshop in Philadelphia, Pennsylvania.  I love how this cake takes the time honored tradition of a family tartan and combines it with a clean and modern crisp Read More
0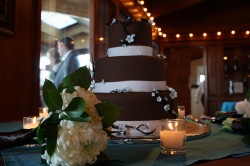 Recently, we showed you one of our favorite cakes, featuring a seriously hot color combination:  brown and blue.  Today, the color combo is back in a different, though no less stunning, iteration.
This cake features a rich robe of chocolate brown fondant, with each of the circular layers trimmed with a wide white ribbon.  Adorning the entire cake Read More
0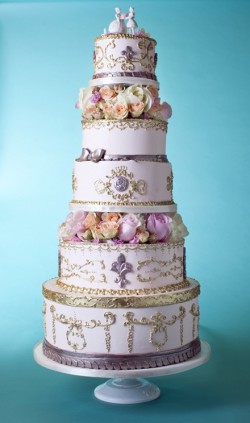 Zip, zoom, bang!  I don't know about y'all, but my early spring is off to a roaring start.  So many exciting things going on that it's hard to keep up.  A wedding here, a birthday party there, visits from friends to plan, a trip to a wonderful, well-known shelling beach to ponder – and a girls-only cruise that I can hardly wait to savor!
Wait?  Where was I?  Oh yes.
And if that weren't enough, there's a royal couple planning a royal wedding, and we are royally interested!  Too much?  Well, you'll forgive me, since we are within a month of Kate and Will's Big Day.  Perhaps we will return to non-Kate-and-Will posts following April 29.  But for now we Read More
0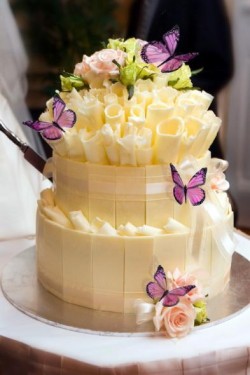 I've just returned from a week of traveling, of visiting with friends and enjoying special meals, good company, and lots of laughter.  But today, I'm happy to wake up in my own sunny home, and to bring you the best and brightest of what we've seen this week.  So without further ado, here's the round-up for March 27.  But first, the news:
Prince William and Kate Middleton have selected their cake design – Read More
0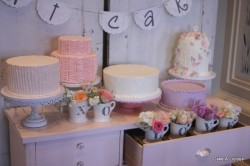 Spring, spring, SPRING!  Well, almost…according to the weather and the calendar.  We're looking forward to longer days, pretty flowers, and lots and lots of sweet treats!  Here's what we've found to share with you Read More
0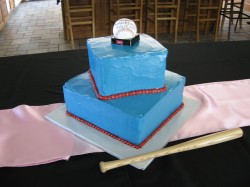 My husband really loves baseball. In a throw down featuring Christen vs. The Atlanta Braves, I am not sure who would win. With the Braves' first Spring Game with their new coach Alan Butts at the reigns coming up, my husband has been counting the minutes this week.
So in honor of baseball fans everywhere..I bring you..the Baseball Grooms Cake! I actually don't know if the bride and groom who own this cake are Braves fans, but I like to think so since the colors are blue and red. I like how this is a simple, two tiered square cake topped with a baseball. The ball is Read More
0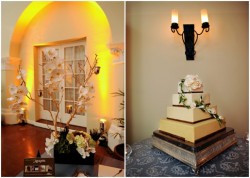 Greetings, Cake Lovers!  I trust that your Valentine's Day was all that you hoped it would be and more.  Around here, we're desperately looking forward to spring and all that beautiful warm weather.  It's even distracting us a little, we confess… Read More
0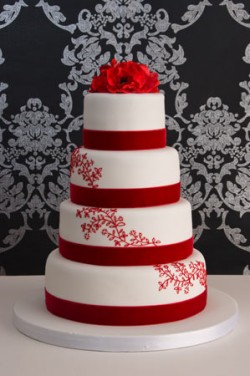 It's Love Day-Eve here at aWCB, and it's time to celebrate l'amour the best way we know how…with lots and lots of calories!
But first, the news…
From the San Francisco Chronicle:  in the categories of What Took Them So Long? and Of Course They Did!, Read More