Square Wedding Cakes
Square wedding cakes have gained in popularity over the last few years. While they still trail their round counterparts significantly, they are the second most popular shape that cakes take in today's wedding cake world. The couple who chooses a square cake may have a myriad of reasons for doing so. Maybe they just want something a little different. Or maybe a particular design feature that they have chosen works better with a square cake, such as a monogram. Perhaps the couple (or the bride, or the wedding planner or caterer) has a lovely old cake stand to feature, and it just so happens to be square in shape. Whatever reason, square cakes, whether separated by columns, or stacked with tiers directly on top of one another, emphasize the couple's attention to detail. Round cakes are the default; square cakes must be requested, and for that reason, seem just a little more special.
0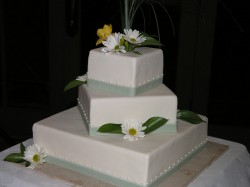 It's been awhile since I've featured a classic white cake.  I have no idea why to be honest.  I guess I just post in phases.
This cake is just like the title says…sweet and clean.  In fact if wedding cakes start making appearances in laundry detergent commercials this one would be a front runner.  Doesn't the look if it just make you think of a cool, crisp spring day with the sun shining and a slight breeze?
Is that just me?  I know it's a little odd to equate laundry detergent commercials to wedding cake but it is what it is.  This cake is a clean three tiered square cake covered in crisp white fondant.  There is a light blue stripe around each base.  I actually just painted me bedroom a color similar to this and it makes me feel like I am at the beach.  Of course, the Gerber Daisies are what do it for me.
0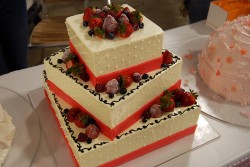 I LOVE this cake. I know that I say that a lot but I mean it this time. All the other times I lie. Just kidding.
This cake is adorable. It's a three-tiered square cake, and the layers are stacked with fruit. Yummy fruit. Drenched in chocolate and powdered sugar. Fruit is always Read More
0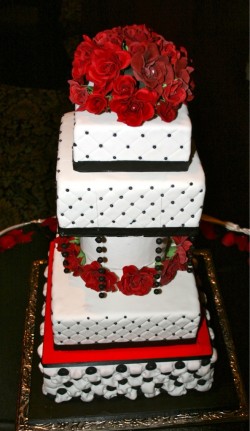 The cake I'm featuring today demands your attention.
This is no shy, shrinking violet of a wedding cake.  No demure, "Oh, look how sweet and innocent I am.  Really, just a place in the corner for me."  No sirree bobby.  This cake declares itself the grande dame of wedding cakes, and expects you to perk up and notice – and use your best posture – when you walk into the reception.
Or is it just me?  You know, attributing personalities to cakes?
At any rate, this cake by Shawna of Flourish Cakes  (follow her on Twitter here) in Courtice, Ontario, is the kind of cake that is truly a centerpiece Read More
0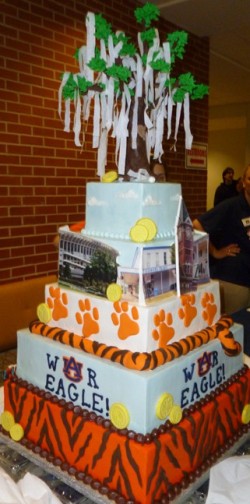 I am so torn about posting this because I have a shameful secret. I love Auburn.
I know, I know, this is SUCH a crisis because I also live and breath the South Carolina Gamecocks. Like a good South Carolina girl growing up I loved my Gamecocks. I even spent a year after college running the store inside the football stadium. Steve Spurrier knew who I was. Okay, let's Read More
0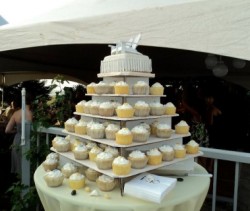 I am in love. I am in love with a group of cupcakes.
Y'all know that I'm a beachy kinda girl, n'est pas?  I mean, give me two spare hours and see if you'll catch me ANYWHERE else.  I will be under the umbrella, swimsuit on, iPod tuned to something mellow, watching the tide ebb and flow.
So it should come as no surprise that I instantly fell in love with this aDORable Read More
0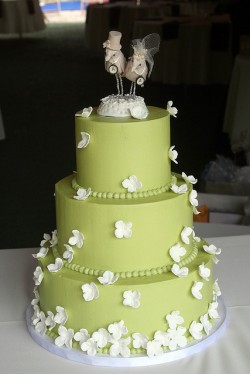 Get excited because this is a two part-er!
We have showcased hundreds of gorgeous wedding cakes on here.  The supply of amazing and gorgeous photos of cakes is limitless…but we all know those cakes didn't just appear out of thin air.  They came from somewhere.  They were made by someone who was inspired by an idea.
It's almost as exciting as the story about where babies come from.  Almost.
If you truly think about it this is your one opportunity as a bride to truly create something that symbolizes your wedding.  You wedding venue has done thousands of weddings before.  Your dress? There are probably at least a hundred other girls wearing it on your wedding day. Well, unless you are The Duchess of Cambridge of course.  Even though your baker has baked thousands of wedding cakes before.  Each every one is unique and special in their own way.  To me that makes them the most important part of your reception.
However, before you run into your baker for that wonderful tasting there are a few things you should do before choosing your baker.  This post will be in the form of a list.  Why?  Because I love lists.
1.  Research!  You're off to a good start if you're reading this.  Research is so important–because honestly you can't walk into a baker without any idea of what you want or else you'll end up with something that isn't truly yours.  While you won't actually be the one baking, sculpting, and icing, you Read More
1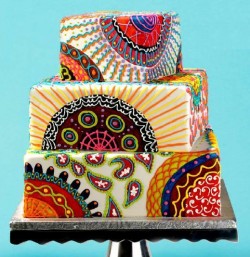 I'm going to give you a second to take in all the awesomeness that this cake is serving…………
Ok, you done?
I found this cake on Pinterest about a month ago.  I think my friend Carla said it best when she commented on the link saying, "Wow, as much as I love cake I just think I would have to sit and look at it".
She took the words right out of my Read More
1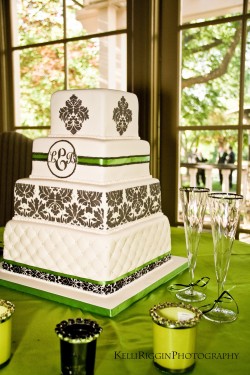 Damask. Is. So. Hot. Right. Now.
But not, Gentle Reader, for your couch. Rather, it is hot for your cake.
Renay Zamora of Sweetface Cakes beautifully serves Middle Tennessee – including Nashville, Mount Juliet, Lebanon, Clarksville, Kingston Springs, Franklin and Murfreesboro.  And Renay, it turns out, is a goddess of damask…as well as gluten-free baking.
You see, that beautiful cake that has captivated you, right next to my words?  Yep.  Gluten free.  Renay tells the story of this special cake, and the bride that goes along with it, so well, Read More
0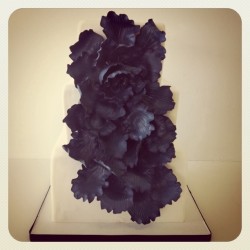 Wow oh wow oh wow – what a week!  So I don't know about you, but my fun this week included a cruise and a concert!  I need a vacation from my vacation.  While gone on the cruise, we even got to witness a wedding on the ship – with the entire wedding party dressed in white!  Now there's a persuasive bride right there.
We are officially into the swing of summer in these parts.  The kids are out of school, the pool and beach are packed, and the summer Read More
0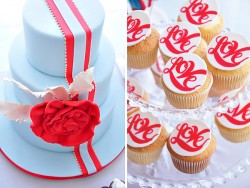 Oh, are you having summer attacks, too?  I don't know if it's the cruise I'm about to take, or the vacay that's coming up in a few weeks, or my close proximity to the beach, but I have a wicked case of the Summers!  Right now's the right time to be relaxing by the pool, icy cold drink in hand.  Makes for a difficult work week.  Well.  Except that I work with, you know, Read More