Circle Wedding Cakes
Think of a traditional wedding cake, and chances are, you will immediately envision a tiered white cake with round layers. Round, or circle, wedding cakes are the standard for tradition. Whether the layers are separated by columns, or rest one upon another, it is safe to say that the majority of tiered cakes favor layers that are round in shape. In recent years, bakers have added interest to the otherwise traditional (and sometimes unexciting) profile of a round cake by stacking layers that are very similar in size, or by varying the height of various layers. But regardless of the size and height, circle wedding cakes are here to stay. And what could be more appropriate to signify and celebrate unending love, than the circle?
0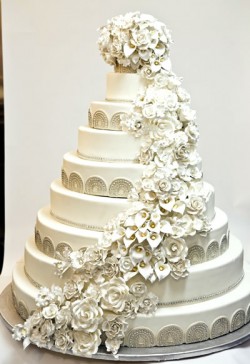 Since it's the start of summer – and the summer wedding season – I thought it would be fun to do some flashback posts featuring outrageous, over-the-top, or just incredibly amazing celebrity wedding cakes. You know, to get us all in the mood for all the wedding cakes we'll be eating this season.
The first cake on my list is Read More
Other Posts You May Enjoy:
0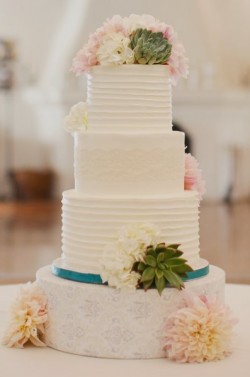 There is an easy beauty to this cake – it makes me think of an outdoor late spring or early summer wedding, maybe at a botanical garden, surrounded by bright colorful flowers. This cake would look amazing in a setting like that.
I am loving the simple frosting and the Read More
Other Posts You May Enjoy:
0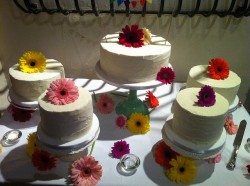 This cake reminded me so much of my friend Christen that I just had to share it with you.
Christen used to contribute regularly to A Wedding Cake Blog, and I know that she still loves to keep up with all the Sweet and Pretty that we feature here. And this cake actually reminds me of her for two reasons: Read More
Other Posts You May Enjoy:
0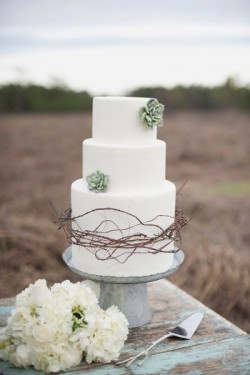 I'm feeling all minimalist-y this morning, y'all.
I didn't think I was. I thought I was feeling all spring-in-bloom-y. But then I spied this beautiful cake, and I realized I was wrong.
Just like the beauty of the Read More
Other Posts You May Enjoy:
0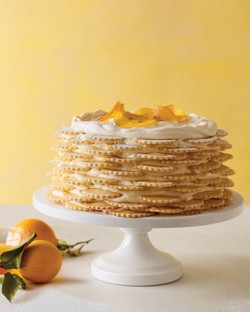 I am in love with lemon right now.
I mean, to be honest, the passion is always just smoldering just below the surface. But right now, it's about to erupt to the top and take over every dessert opportunity that my family has. And this cake is Read More
Other Posts You May Enjoy:
0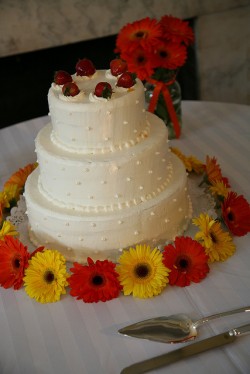 I'm all about rushing the seasons.  But you knew this.
Since today is March 1, clearly it's time for a post all about spring-into-summer, yes?
And what says spring-into-summer better than fresh strawberries and big, boldly colored gerbera daisies?  Right. Nothing.
What a sweet little Read More
Other Posts You May Enjoy:
0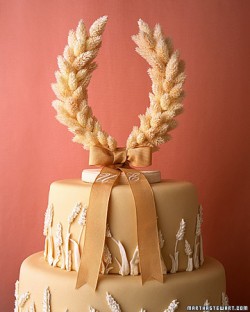 Here is another beautiful cake topper from Martha Stewart. I know. I can't get enough of them!
A couple of things to point out here. First, I adore this simple palette of wheat colors in various shades, inspired by the topper. It's so understated and elegant.  The topper itself is Read More
Other Posts You May Enjoy:
0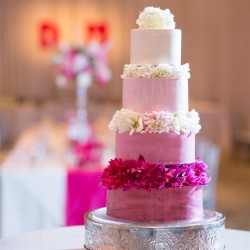 Valentine's Day 2013 may be behind us, but I thought we could still use a little blush o' love.  What do you think?
Ombre has been Read More
Other Posts You May Enjoy:
0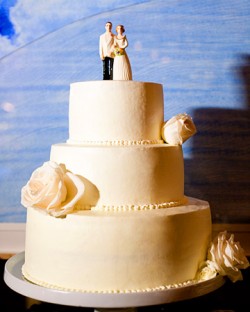 I'm feeling a little — okay, a whole lot — classic today. And so my cake choice reflects that.
I love the elegant simplicity of the white buttercream wedding cake that's trimmed with roses and topped with an uber traditional bride and groom.  It would seem that the wedding was an affair with lots of "glitzy ambiance" so this cake struck the balance between the indulgence and the simple.  And when you go with the classics, you don't really need birds flying around the top or fireworks shooting off the sides, do you?
At the end of the day, after Read More
Other Posts You May Enjoy: