Circle Wedding Cakes
Think of a traditional wedding cake, and chances are, you will immediately envision a tiered white cake with round layers. Round, or circle, wedding cakes are the standard for tradition. Whether the layers are separated by columns, or rest one upon another, it is safe to say that the majority of tiered cakes favor layers that are round in shape. In recent years, bakers have added interest to the otherwise traditional (and sometimes unexciting) profile of a round cake by stacking layers that are very similar in size, or by varying the height of various layers. But regardless of the size and height, circle wedding cakes are here to stay. And what could be more appropriate to signify and celebrate unending love, than the circle?
0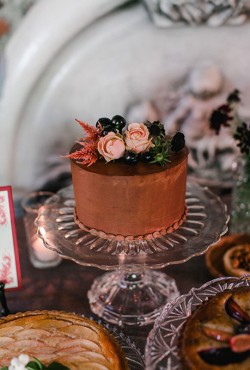 I love simple wedding cakes.
And if that simple wedding cake happens to be a chocolate wedding cake that's even better!
This one-tier chocolate cake would be ideal for a small, intimate reception.
Or it would be great if the bride and groom want to have their own cake while letting the guests enjoy a dessert bar filled with sweet treats like candy, cupcakes, or even mini cakes. Read More
0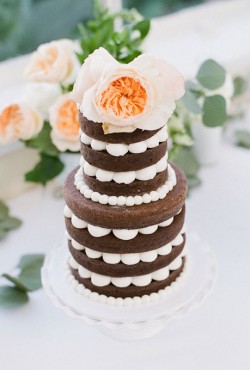 It's that time of year when I think about chocolate – a lot.
I love the holiday season for all the sweet treats that are available and if they're chocolate, that makes it even better!
Which brings me to today's featured cake. It's a naked chocolate cake but what stood out most for me was the scalloped icing.
While we know I'm not a huge fan of cakes without icing if you're going to serve a naked wedding cake it might as well look gorgeous too. Read More
0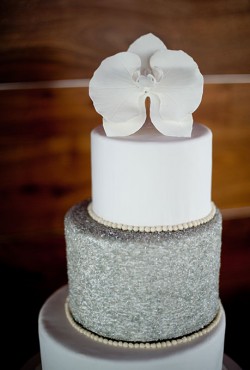 There's no denying it now – winter is almost officially upon us.
It's December and that means holidays, cold weather, and snow. But it also means festive holiday weddings!
And to beat those winter blahs you'll want a stunning winter wedding cake – like this gorgeous cake I'm featuring today. Read More
0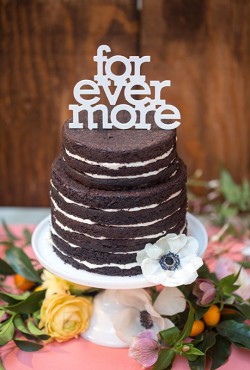 I have a confession to make – I love Oreo cookies.
Which is probably why I had to choose today's wedding cake to showcase. It looks like a stack of Oreos. OK, well it looks like a stack of Oreos to me.
I'll also confess that I'm not a huge fan of naked wedding cakes. I'm too much of a frosting fan to purposely eat a cake that lacks frosting.
However, this naked dark chocolate cake is really stunning because of its lack of frosting. The white icing peeking out between the tiers adds just the right amount of drama to this cake. Read More
0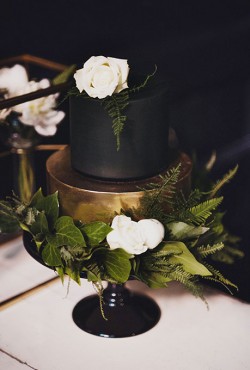 Sometimes when looking for wedding cakes to showcase I run across a cake that makes me go "hmmm" and "wow!" at the same time.
Today's cake is that cake.
I'll admit I never thought about having a black wedding cake when I was planning my wedding all those years ago. But I can see how it would work when looking at today's cake. Read More
0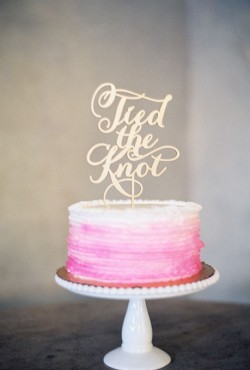 I really like the idea of having a separate centerpiece cake just for the bride and groom to cut and enjoy.
And then you can have other small cakes for the guests or a dessert bar. Something different and a bit out of the ordinary.
Today's cake would be ideal for that concept.
This single tier cake is perfect for the new couple – you could even have it at the "head" table and then set up other cakes and desserts elsewhere. Read More
0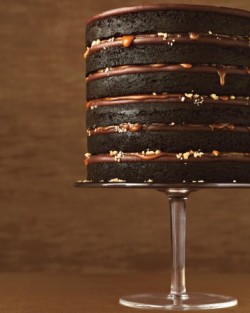 So here we are a few days post-Halloween.
Have you had your fill of chocolate and sweets yet? No? Good because today's wedding cake is ah-mazing!
Check out this ooey and gooey chocolate caramel wedding cake.
While I'm not normally a fan of "naked" wedding cakes this chocolate creation has delicious caramel, salted peanuts, and chocolate ganache between each layer.
There's no need for icing!
This cake is gorgeous and decadent and it's perfect for a fall wedding!
This cake was created by pastry chef Jason Schreiber. You can find it here.
0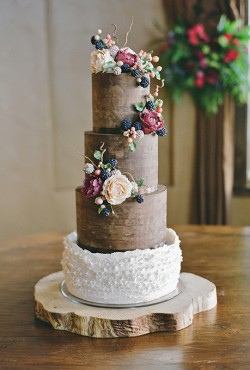 It's November! There is no denying it now – we are celebrating all things fall!
For me, a fall-inspired wedding cake features dark hues with some pops of dark colors.
Take today's cake for example.
I love the rustic vibe of this cake from the chocolate ganache icing that gives the cake a "woodsy" feel to the dark fruit and flowers used as accents. Read More
0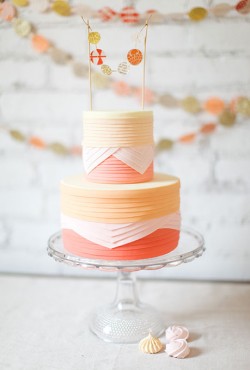 If there's a week when orange is the color to love, this week might be it.
With Halloween just a few days away the stores are awash in various shades of orange and while it might not be the first color you think of for a wedding cake it might be perfect!
There are so many shades of orange that could be used to accentuate the fall theme of your wedding, and today's cake does it in a subtle not-over-the-top way. Read More
0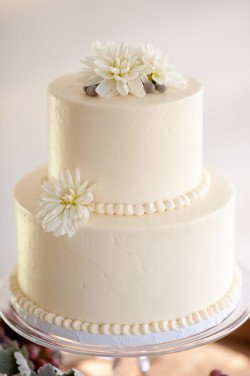 As much as I enjoy the occasional non-traditional wedding cake, for me it's all about going back to the basics.
A simple white wedding cake.
I love white wedding cakes in part because they are a great canvas for whatever you might want to add.
This time of year – late fall – I love seeing gorgeous white cakes adorned with fresh flowers in dark hues. Black Magic Roses, Gerbera daisies in dark red, anything that is dramatic! Read More