Wedding Cake Toppers
For many wedding cakes it is the topper that makes the cake. Since the topper generally represents the bride and groom themselves in some way they can be the most important part of the cake. These cakes have unusual, beautiful or simply novel toppers that are worth checking out.
0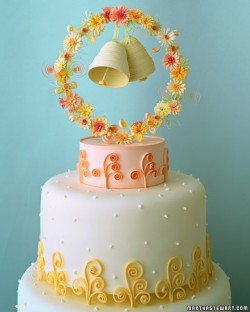 Doesn't this cake just say spring wedding to you?
If you're a bride looking forward to spring or summer nuptials, I super think you need this cake. I adore the nod to tradition with the wedding bells. And the whimsy of the daisies makes Read More
0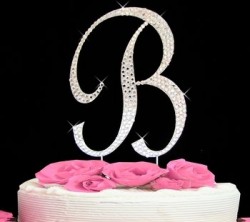 If you like bling as much as the next girl (and your future hubby doesn't care one way or the other), then this is the cake topper for YOU.
Mixing a little Read More
0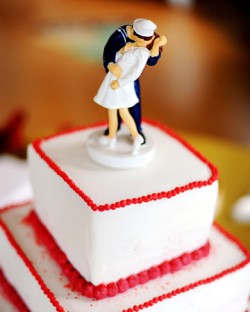 This cake topper caught my eye today while I was checking out a feature on cute toppers.  It spoke to my inner 40s glamour girl.
It's such a neat piece, and I think I mostly love it because this was the era of my grandparents.  That could be MaMa and PaPa right there, him in his Navy uniform.
The cake topper calls Read More
0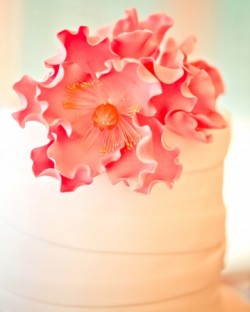 Sometimes in January, you just need a little color, yes? A reminder that spring will come again, and fun summer times will be on her heels.
I adore peonies. And from the looks of this Pink Peony Wedding Cake, this lovely White Wedding Cake with a big, flouncy pink peonies, and this Thai-inspired Wedding Cake with a gold-tinged peony, cake artists quite agree.
But today's Read More
0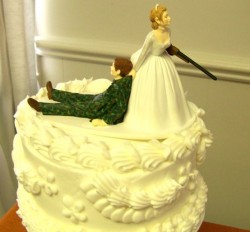 I come from a hunting people.  Or so they tell me.
No one in my immediate circle ever disappeared the week before Thanksgiving to go hunt up some deer. But when I transferred to a private high school in the next (somewhat more rural) county over, I soon found out what a big deal hunting in my neck o' the woods was.  I would normally get pretty Read More
0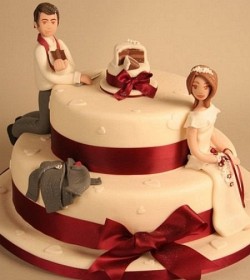 What's the best Wedding Cake Topper?  How about a Wedding Cake?
This is seriously cute, don't you think?  The groom and the bride, kicking back after an exhilarating and exhausting day of celebration, by cutting their cake, and having a slice.  But look at it!  I mean it's exactly like the big cake it sits on top of!
Isn't it great when Read More
0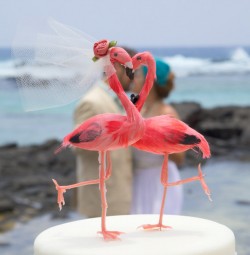 Does your mom help you find awesome content for your blog?  Because my mom totally does.
Mom is a lover of all things beachy, so she fell in love instantly with these cute flamingo wedding cake toppers about three seconds after she saw them on Shorely Chic's blog…and I followed right in her path.
There are few Read More
0
Happy November, y'all!
Are they playing Christmas carols where you are?  Commercials featuring red and green?  Well…I don't mind so much.  No decorations will be going up for a month or so, and we've got Thanksgiving to look forward to, so we can keep it in check here pretty well.
If you're Read More
0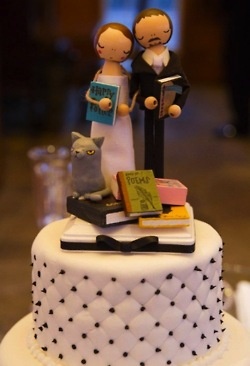 Oh, how I adore this caketopper.
I am a bookworm, you see.  I take books everywhere, and chances are, when I was little, you'd find me curled up reading someplace, rather than outside running around in circles with my peers.  That I'm not a big fan of sweating seems to coordinate with this whole reading preference thing.
But aren't they Read More
0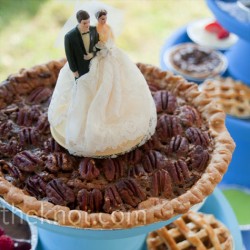 This post is less about the topper and more about what it's on top of.  'Cause it's on top of pie.  Wedding pie, that is.
I love the topper.  I mean, what's not to love?  It's straight out of my parents' wedding.  But what I love more is that it's perched on top of Read More