Wedding Cake Toppers
For many wedding cakes it is the topper that makes the cake. Since the topper generally represents the bride and groom themselves in some way they can be the most important part of the cake. These cakes have unusual, beautiful or simply novel toppers that are worth checking out.
0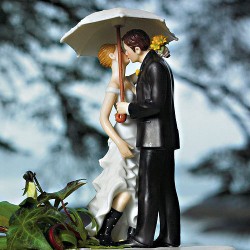 Take it from a former bride who went a weensy bit control freak on her wedding party:  learn to roll with the punches NOW.  Because something WILL go wrong on your big day.
And it should, you know?  I mean, life isn't perfect.  And learning to deal with an imperfect life will only make you a FAR more pleasant life partner to that cute guy (or girl) that you're calling Shnookums these days.
I don't know if Read More
0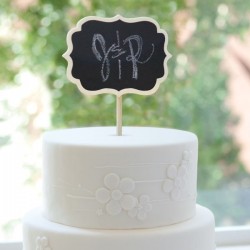 I have a couple of teacher friends who super need this in their lives!
This is crazy adorable!  It's the original customizable cake topper…as in you can customize it over and over and over again!  Use it for your wedding, and then re-use for anniversaries, birthdays, or even your future children's (sniff, tear) first birthday celebration.
I love when an idea is super simple and brilliant in its super simpleness.  This would be perfect for Read More
0
So, before I launch into my normal and characteristic rhapsody, a disclaimer: this picture has been repinned on Pinterest.  A lot.  And it would seem that the original link was to some spammy site, rather than the original source.  But I simply had to show it to you.  So if you know who is responsible for this darling genius of a cake, please speak up.  Ok.  Onto cake gushing.
So, the eggs and nest are cute enough here, right?  New love, new life hatching and all that.  But when you pull back and see the darling Read More
0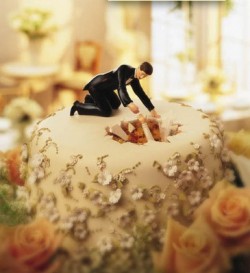 Disclaimer: This post is in no way encouraging you to go have a feeding tube inserted, my dear, beautiful bride. For you are gorgeous in your bridal blush, no matter what your dress size is.
But this was so crazy cute that I seriously had to show you.  All!
If cake topper bride and grooms had thought processes, don't you think this fear has crossed their minds?  "Oh no!  You want me to stand WHERE?  On top of a CAKE?  What if Read More
0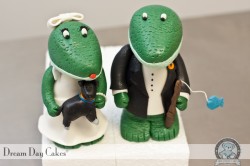 So…full disclosure:  I am not so much a Florida Gators fan, even though I live right here in Gator Country.  However, when in Rome, yes?
Aren't these darling?  These Gator cake toppers pay homage to the University of Florida mascots – and maybe the alligator that lives in your Read More
0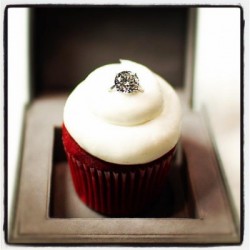 Helloooo, Cupcake.
I may have just found my favoritest.  Cake topper.  EVER.
DIAMONDS.
Specifically, one mongo huge diamond, in the form of a solitare setting, nestled in the luxe cream cheese icing of a perfectly sumptuous red velvet cupcake.
OMG.
So, Girls, can you think of a better way for Read More
0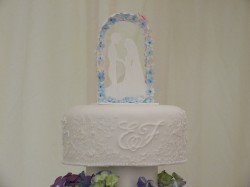 Isn't this darling?  I mean, the epitome of sweet, yes?
I'm not a big fan of Precious Moments figurines, y'all.  I wasn't when they were hot.  And that was a LOOOOOONG time ago.  However, I don't mind the cute, pastel vibe that they evoke.  And even though this cake topper has nothing Read More
0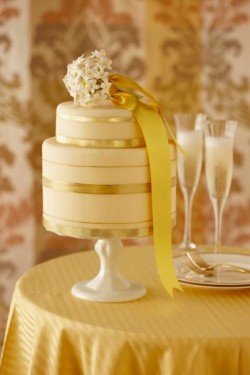 My senior year in high school, the sweetest boy took me to prom.  I wasn't big on corsages, especially those wrist-y kind that were so popular at the time.  So I asked for a nosegay, a little bouquet that I could carry.  He obliged with the most adorable little cluster of pink tea roses, surrounded by baby's breath and variegated leaves and pink ribbon.  Sigh.  And wow.  I can super still remember that

So nosegays have always had a little place in my heart.  My girls carried nosegays instead of full bouquets for my wedding, in fact (Nikko blue hydrangeas in that instance.)  There's just something so classic about their Read More
0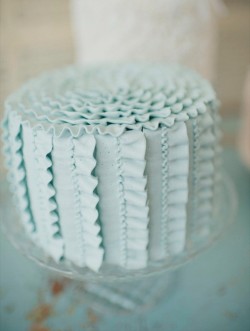 Oh, but we have hit Spring Fever with a vengeance in my household.
We want to go to the beach!  And the pool!  Because in Florida, Spring Fever looks a lot like, you know, summer. But there have been stock car races and Bike Weeks and crazy parties for Irish folk to get through…before the Spring Breakers descend.  And we are eager to join them.  Like, next week.
So, we are introducing a slightly different format for our Let Them Eat Cake blog round-up, starting this week.  We'll be sharing with you what we've been up to all week (in case you missed it…it's one stop Read More